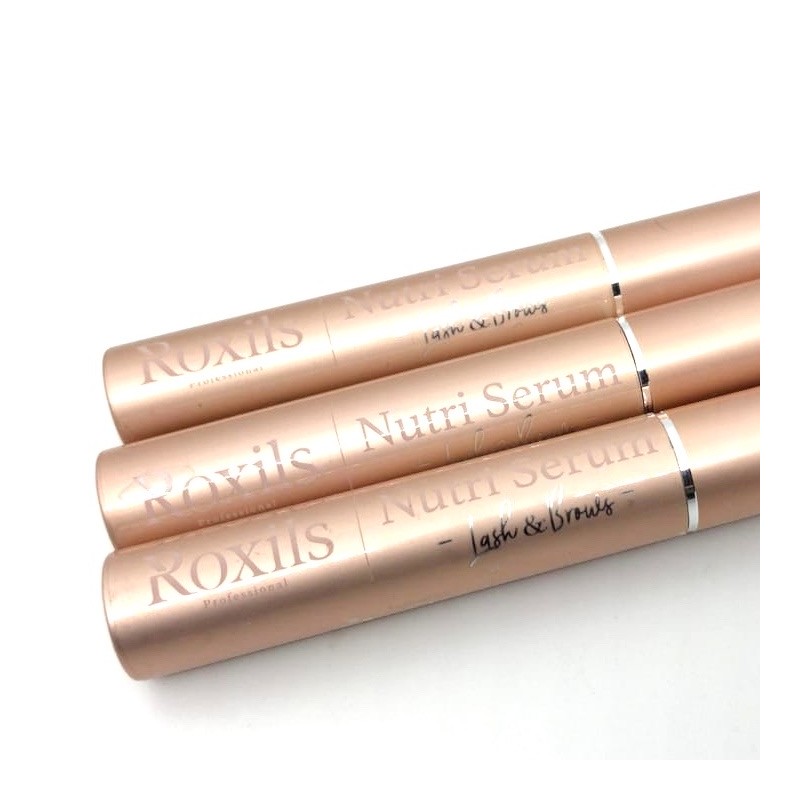  
Nutri serum Lash&Brows
ROXILS NUTRI SERUM lash & brows is a lash growth serum made from 100% natural, powerful and effective ingredients. The formula combines ingredients from several herbal plants and does not contain parabens or alcohol
Clear 
10 ml

1-2 Business day (Shipping cost pay on receipt)
ROXILS NUTRI SERUM lash & brows combines powerful ingredients from several herbal extracts, including Folium Isatidis, Cacumen platycladi, Nigella Sativa, Fructus Chebulae, Polygonum Multiflorum and Coral. Assemble with the best herbal ingredients, vegan, paraben free, alcohol free and no animal testing. ROXILS NUTRI SERUM lash & brows is a very effective eyelash booster. Your eyelashes become visibly thicker, longer and denser after a short time. The ideal serum for people with very short or very thin eyelashes. The first results are visible after 3 to 4 weeks of regular use, to achieve the best results it is necessary to plan an application period of about 16 weeks. For a full application of 16 weeks 2 bottles of serum are required.
Compared to other serums to stimulate eyelash growth, the completely natural composition of ROXILS NUTRI SERUM lash & brows allows natural eyelash growth to be environmentally friendly and without side effects.
Application: apply the serum once a day (ideally in the evening before bedtime) remove contact lenses, clean your face before applying. Apply a line of serum on the base of the lashes. one pass is enough
Ingredients: Isatidis Folium Extract 10%, Cacumen Platycladi Extract 3%, Nigella Sativa Extract 3%, Fructus-Chebulae Extract 2%, Polygonum Multiflorum Extract 2%, Coral Extract 2%, Demineralized Water 78%
Reviews
No customer reviews for the moment.
7 other products in the same category: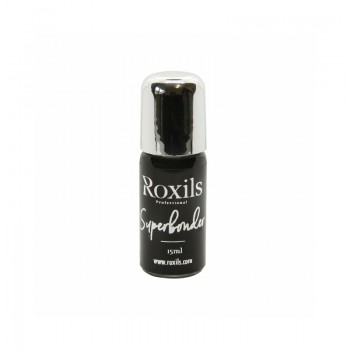 Superbonder is a new revolutionary product to maximise lash retention.
It works with any adhesive.
One bottle is enough for 150-200 clients.
Price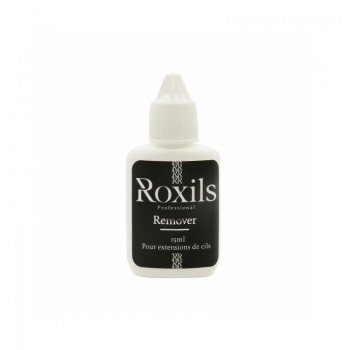 Used to dissolve the glue to remove an extension or do a complete removal. Also useful to clean the clamps and Jade Stone  
apply on glue dot with a micro brush, leave it fews minutes (this product can burn if too much)
Price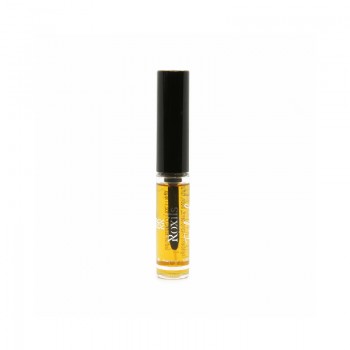 Glue Stop prevents your lash adhesive from travelling up and closing your lash fans.
It works with all eyelash adhesives! 
Price
3 trays
glue pro expert
Primer
Remover gel
jade stone
Tweezer curved
Tweezer straight
tape M3
Micro brush
Mascara brush
lash palette
AirBlower
Slim patch
Foam
Brush cleanser
Price
Foam cleanser 
Designed to gently remove makeup without damaging or irritating the naturals lashes.
Without paraben
40ml
Price
Used before the treatments, ensures better adherence
apply with a micro brush
15ml
Price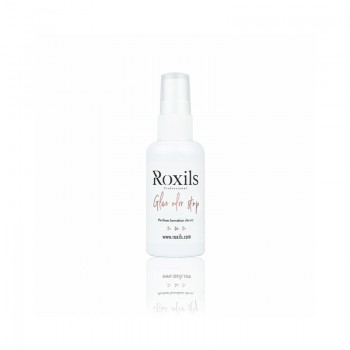 GLUE ODOR STOP
this amazing produt protect lash technician and client from glue fumes and irritation
help to dry the glue faster
50ml
Price